Alexandra FAVRAT, Assistant Manager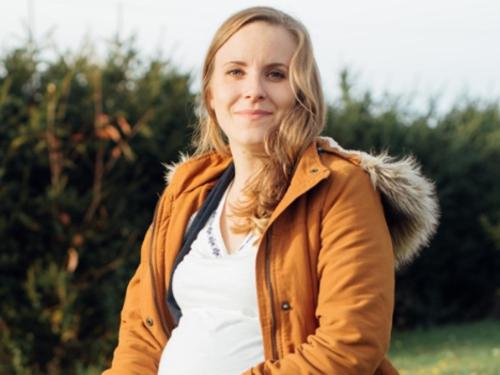 Born in Thonon, Alexandra is a travel enthusiast moved very quickly towards a career in tourism. In 2010, she obtained her BTS AGTL (Animation and Local Tourism Management).
After several internships in tourism office, her career project is refined and encourages her to continue her studies to diversify. She wants to discover the hospitality sector and in 2011, she joined a Bachelor Tourism "responsible for activities and tourism business" in Toulouse.
Alexandra starts in Odalys in Tignes as receptionist and realizes immediately that the field of hospitality is made for her. Every day is different and that's what she likes! She proved herself and her involvement allows her to evolve quickly to the position of hosting manager.
A year later, eager to improve her English to be able to climb the ladder, she went to work for 6 months in Iceland in a hotel.
With this rewarding experience, she returned to her native region in May 2016 and joined the teams at the Comfort Suites Porte de Genève, a 3 * residence of the Nehô group, as Assistant Manager.
Versatile, organized, she now occupies the position that suits her temperament and allows her to live every day as a new challenge. Her strong taste for back office management and management makes her a key element of the hotel.
Her hobbies? Young mother of a 4 months old little boy, her free time is currently busy! She particularly likes long mountain walks, movies and music.
Nicolas PICHEREAU, General Manager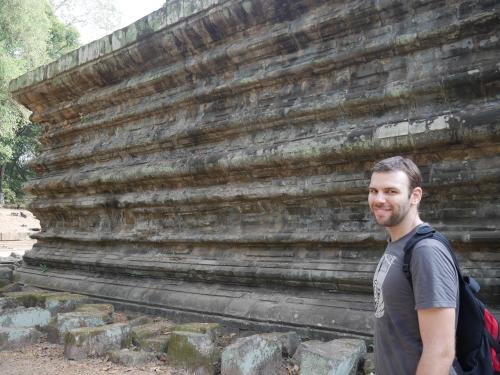 Born in Brussels, Nicolas has been involved in tourism since childhood: his parents, travel agents, and his brother, responsible for an airline pricing, have shared their passion with him.
That is how, in 2007, he graduated his degree level at the Institute of Animation of Leisure and Tourism.

Attracted by French Riviera, where his grandparents live for several years, and dreaming of settling there, he started his career in Nice, in the agency Voyages Mathez, as project manager assistant.

But very quickly, his passion for travel overtakes him. He joined the Club Méditerranée, and in less than five years, he climbed one by one at all levels: receptionist, transport and logistics manager, assistant front office manager. A tailor-made course that allows him to perfect himself in all aspects of the hotel industry.

Eager to settle down, he joined the Appart'City group in 2012 and became assistant manager in a residence in Marseille then Annecy.

In 2015, Nehô group takes over the establishment in Annecy, which will later become the Comfort Suites Annecy Seynod ***.
That same year, he has a new opportunity: Patrick Boero, CEO of Nehô group, wants Nicolas to open a new establishment, the Comfort Suites Porte de Genève *** in Annemasse, as general manager.
Very excited to participate in the launch of this residence, he takes up the challenge without a moment's hesitation!

Observer, attentive and versatile, he pampers his guests and gives importance to the training of his team.

His hobbies? he practices volleyball in a club twice a week and cross fit.
Martin VITTÉ, Housekeeper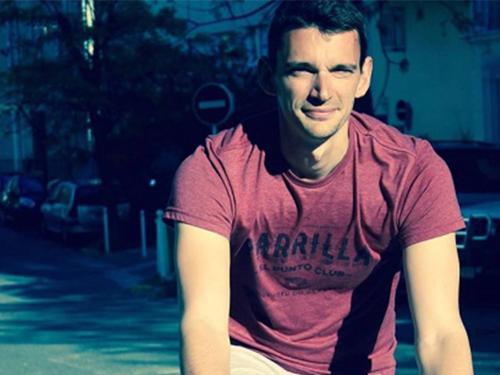 Those who know him will tell you that Martin is full of energy! Passionate about extreme sports such as snowboarding, climbing and freebord, he is always looking for thrills and new challenges.

A native of the Landes, he multiplies travel and puts all his skills to the League of Education of the Isere, for over eight years as director of stays and activity leader. He participated in an action that is close to his heart: promoting access for children to education, culture, recreation and sport.

It is in 2015 that Martin feels the need to have new experiences.Futher to a great opportunity, he accepts to become front office manager including managing the household part, still in the League. At the same time, he follows a professional training as an establishment manager, which only reinforces him in his growing interest in the hotel business.

Eager to join a company with goals in a more professional setting than in associations, he joined the Comfort Suites Porte de Genève *** in November 2016 as housekeeper. A real challenge for the sportsman!

What Martin likes most about his job? The constant emulation with new goals to achieve each month as well as the human contact in the hotel (he manages a team of 6 people) and externally with suppliers.

Rigorous and invested, Martin has a strong sense of customer service. He is currently developing his skills to perhaps become in the future, manager of a hotel. To be continued...